Discover a convenient way to your period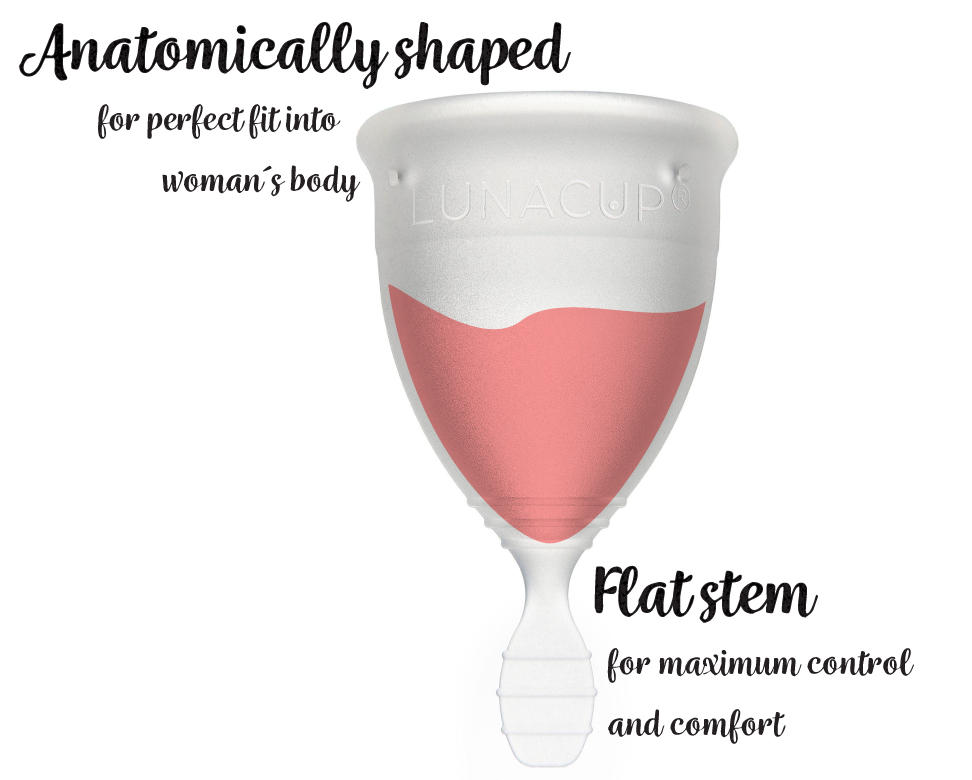 Menstrual cup for comfortable period.
Eco-friendly, natural and simple.
Make your period as comfortable as possible.


Price: £29.80

Just try it out!
Our satisfaction guarantee


Purchase the cup
on-line on this site
Use the cup for at least three periods
(at least 90 days)
Not good enough? We will send a different size or give your money back
Just try it out! No strings attached!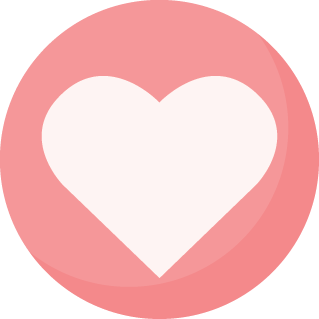 HEALTHIER CHOICE

Do not dry up mucus membranes. No odor, no bacteria multiplication.
Let yourself feel confident and on top of the world!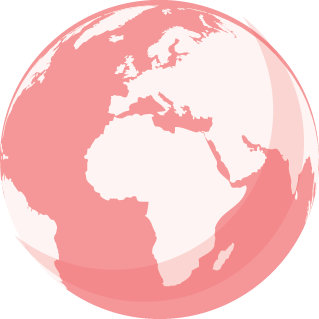 PROTECTS ENVIRONMENT

Just think of 30 kilos of waste in feminine hygiene every woman produces in 10 yrs you can get the nature rid of, if you use the cup. That is a hell of a waste!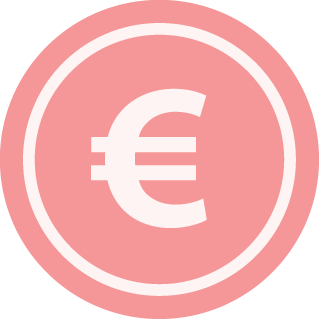 COST-EFFECTIVE

Buying a cup saves up to 75 % of costs for feminine hygiene.
Spend the time you waste on shopping for hygiene products in a more meaningful way.
Which size is right for you?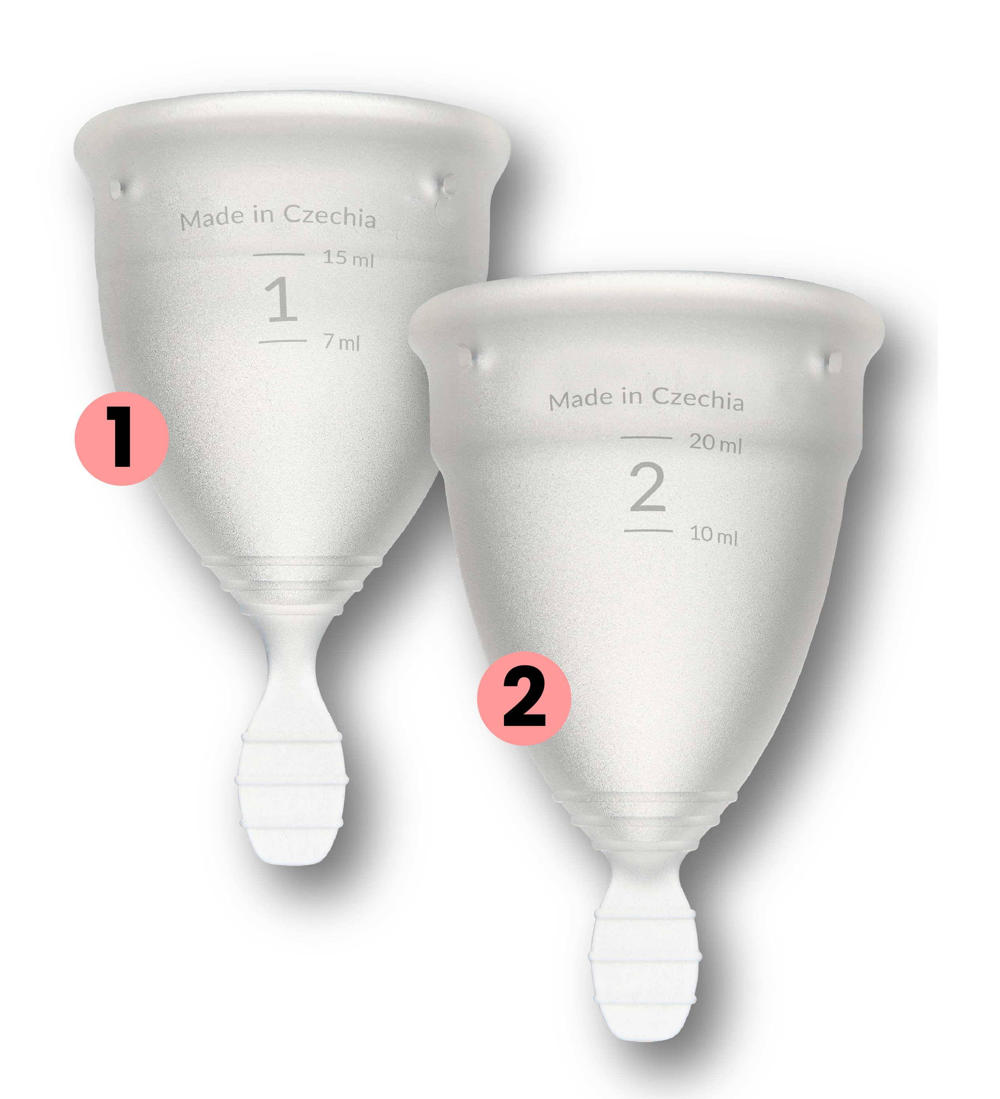 1. Smaller size

suitable for women of 30 years of age and younger, women who did not give birth naturally and women who gave birth through C-section.

2. Larger size

for women who gave birth naturally or are 30 years or wiser.

Snow white / Raspberry / Apricot
Easy and accident-free removal.
Thin, flexible flat stem
you will not feel inside.
You will simply forget
it is your period.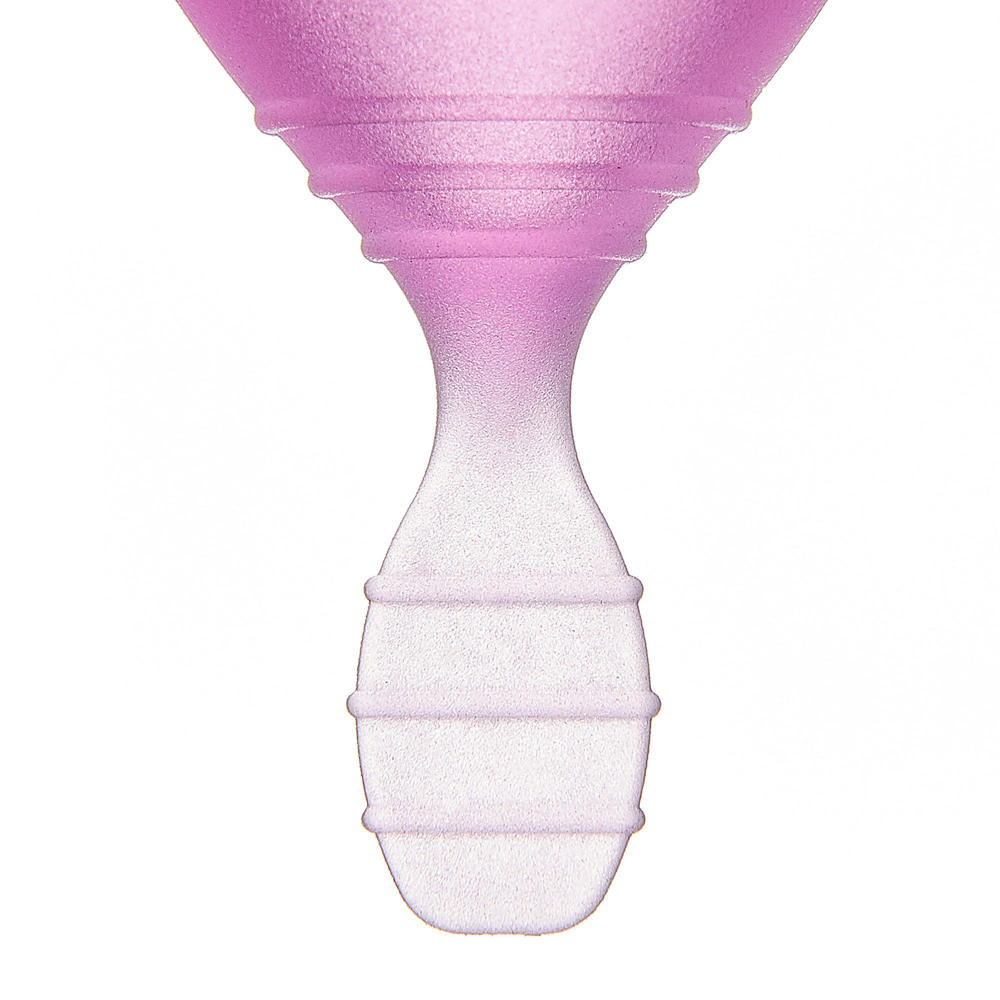 Perfect seal and no leaks thanks to reinforced rim.
4 holes ensures quick unfolding of the cup with minimum need of underpressure.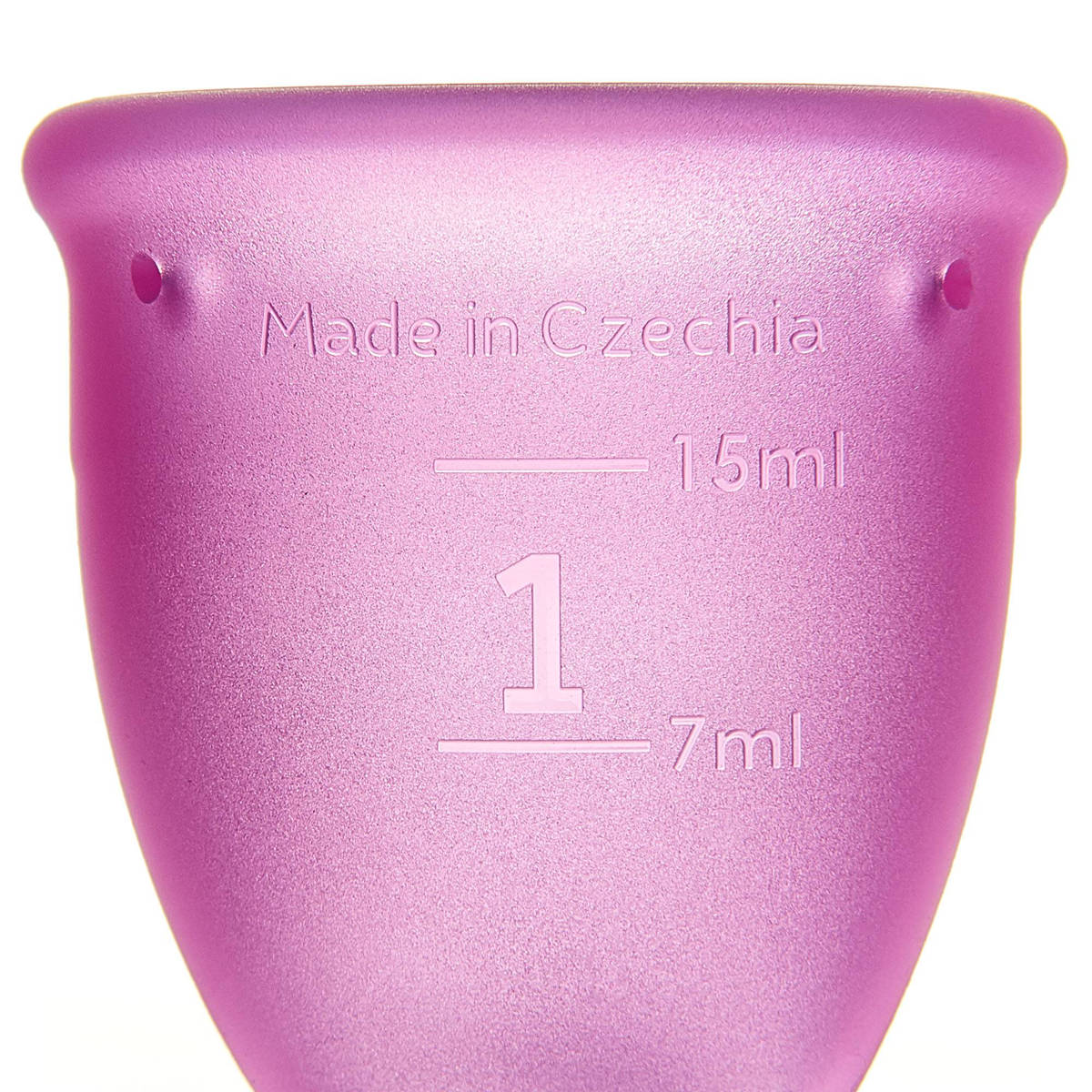 The cup perfectly adapts to your body. Elastic material 50 shore help the cup to unfold and is very gentle to your body.
Everything you need is included.
The packaging is eco-friendly - it is used to sanitize the cup easily and quickly.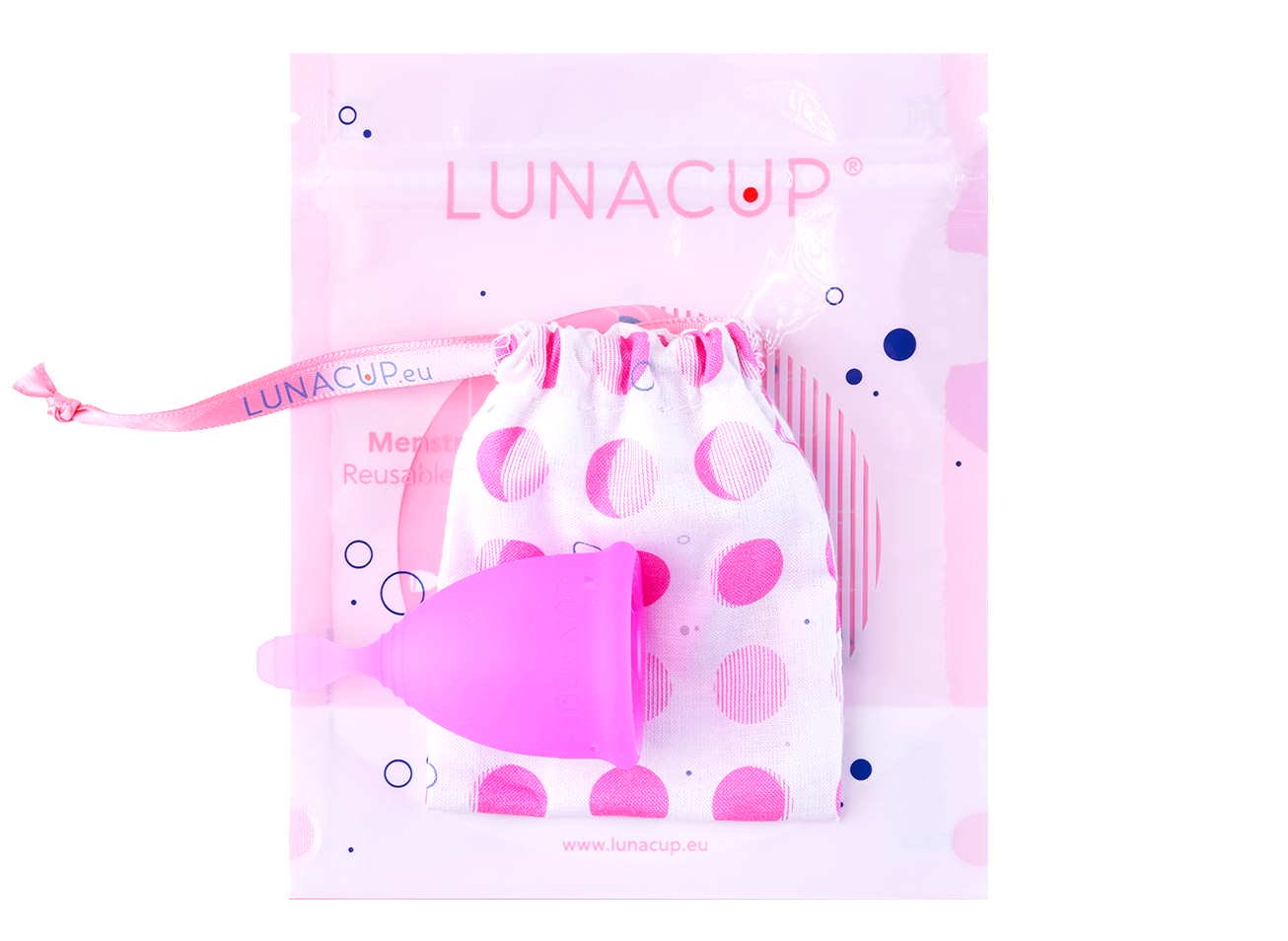 You can also buy the accessories separately:
Rinse it and fold it
Always wash the cup and your hands before you use it. It makes the insertion easier. Fold the cup.
Remove it
Just pull the stem gently and move the cup lower. Push your muscles to further move the cup out. Then push the cup aside using one of your fingers. This move will negate the suction and the cup is easy to remove completely.
Insert the cup
Hold the cup folded and insert it as deep in your vagina as possible. It will unfold the very moment you release it and its rim will connect to your vagina.
Empty the cup and rinse it
Empty the cup and rinse it thoroughly with water. And that's it! The cup is ready for the next insertion.
When is the cup full?
Depends on your flow it fills up after 6 to12 hours. You can use the cup night or day, but be sure to remove and rinse it every 12 hours. Do not wear the cup for more than 12 hours without washing it!
After your period
Rinse the cup thoroughly with water and either steam it in the microwave or boil it a little bit. When the cup is sterilized, store it safely in its linen bag.
SGS S.A., independent certification authority
"No harmful microorganism was detected. Menstrual cup LUNACUP evolution was found in accordance with set criteria."
Medical-grade silicone KEG-2003H
"The used medical silicone KEG-2003H
made by renowned Japanese company Shin-Etsu complies with the high standards of
American USP Class VI. Certification
as well as European certification ISO 10993.
Material is also certified as material for short term medical implants."
The National Institute of Public Health of the Czech republic
"The menstrual cup LUNACUP is safe in contact with human skin."