New extraordinary menstrual cup.
Discover a way how to make your period comfortable.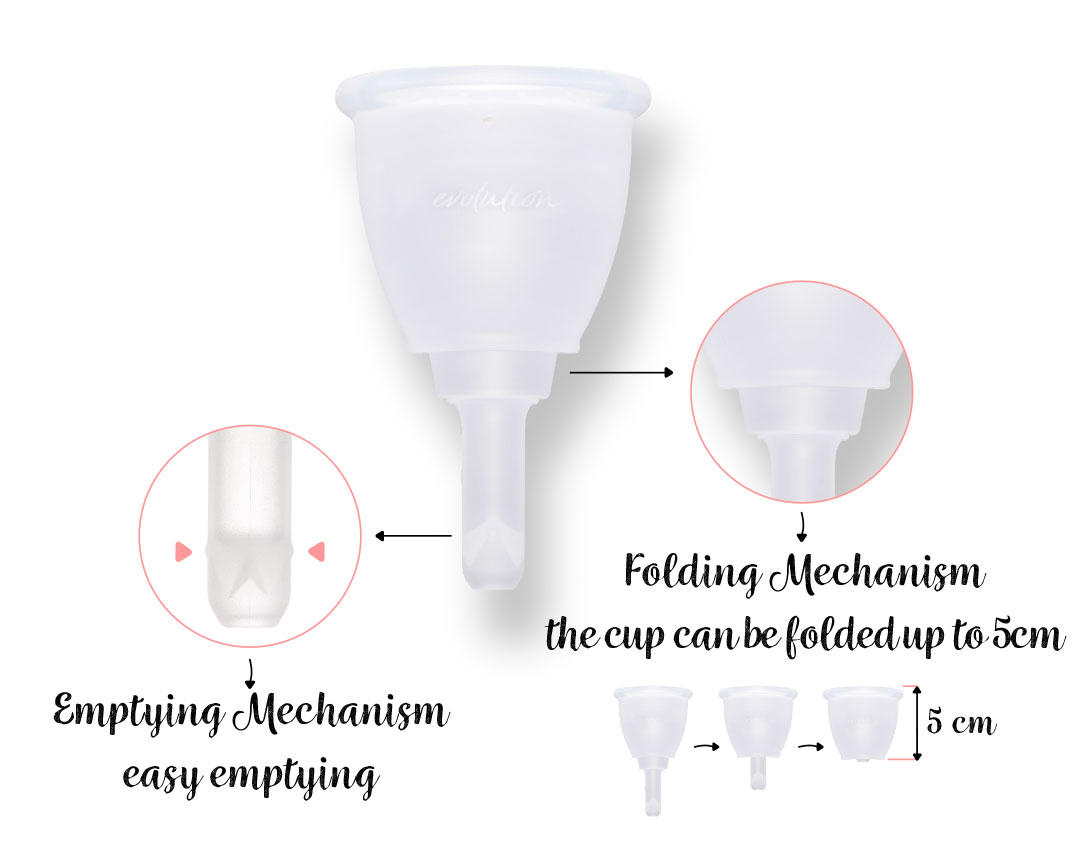 Unique menstrual cup for a comfortable period.
Heavy flow is no longer a problem.
Let yourself be more safe, self-confident and comfortable.
Price: £39.90 £33.90

On Sale!
Just try it out!
Our satisfaction guarantee


Purchase the cup
on-line on this site
Use the cup for at least three periods
(at least 90 days)
Not good enough? We will send a different size or give your money back
Just try it out! No strings attached!
Would you like to know how this new cup works?  Check out our video!
Superb way ensuring comfort for the whole day even with the heavy flow.
Emptying mechanism is activated only when you press the marked point.
Just gently press the stem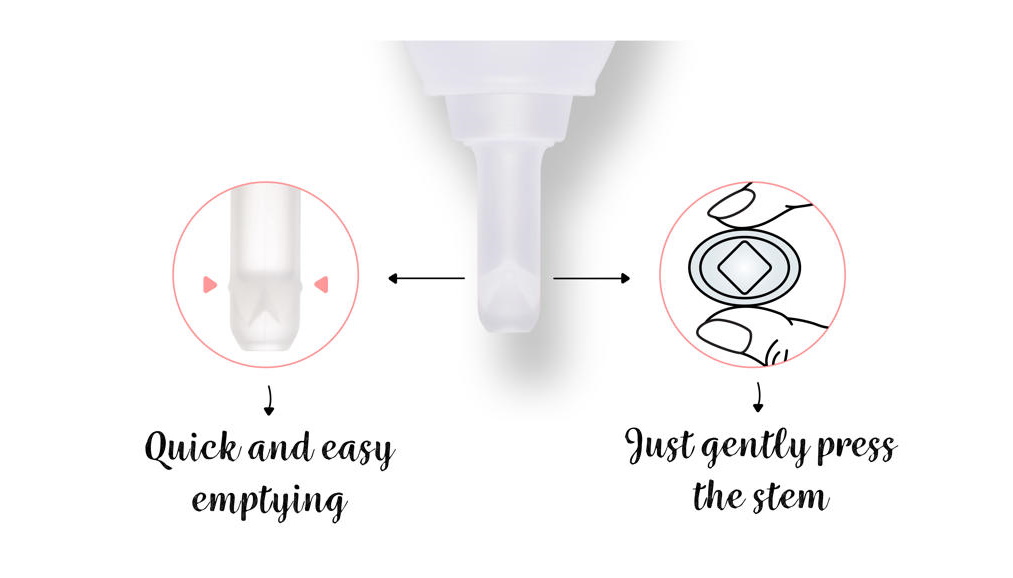 The cup can be shortened by pushing the stem inside the cup.
The stem can be pulled out just to empty the cup.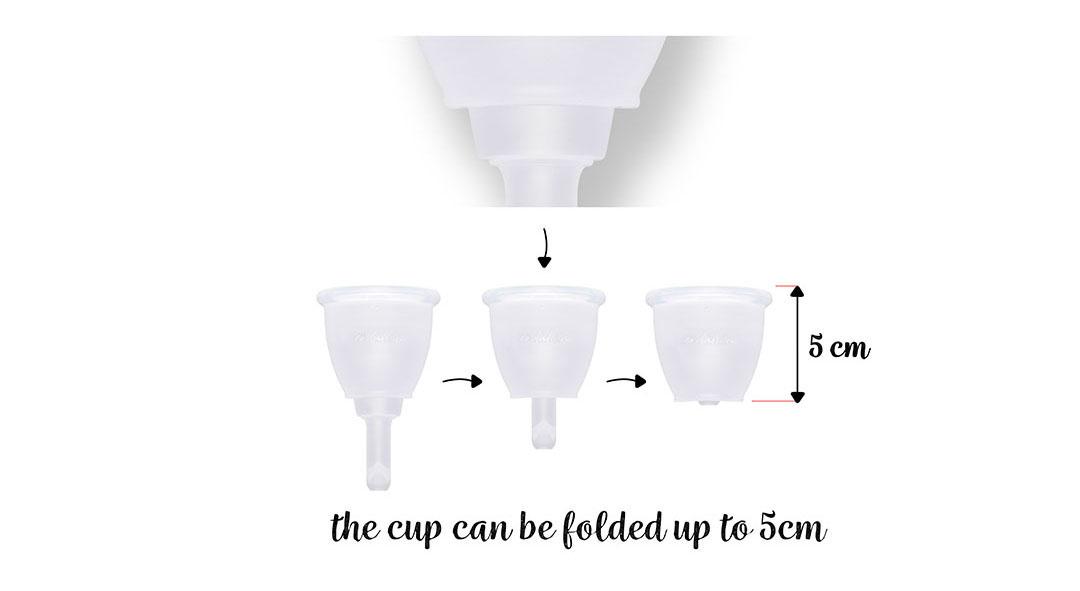 The cup perfectly adapts to your body. Flexible and pleasant to touch material ensures the quick unfolding of the cup.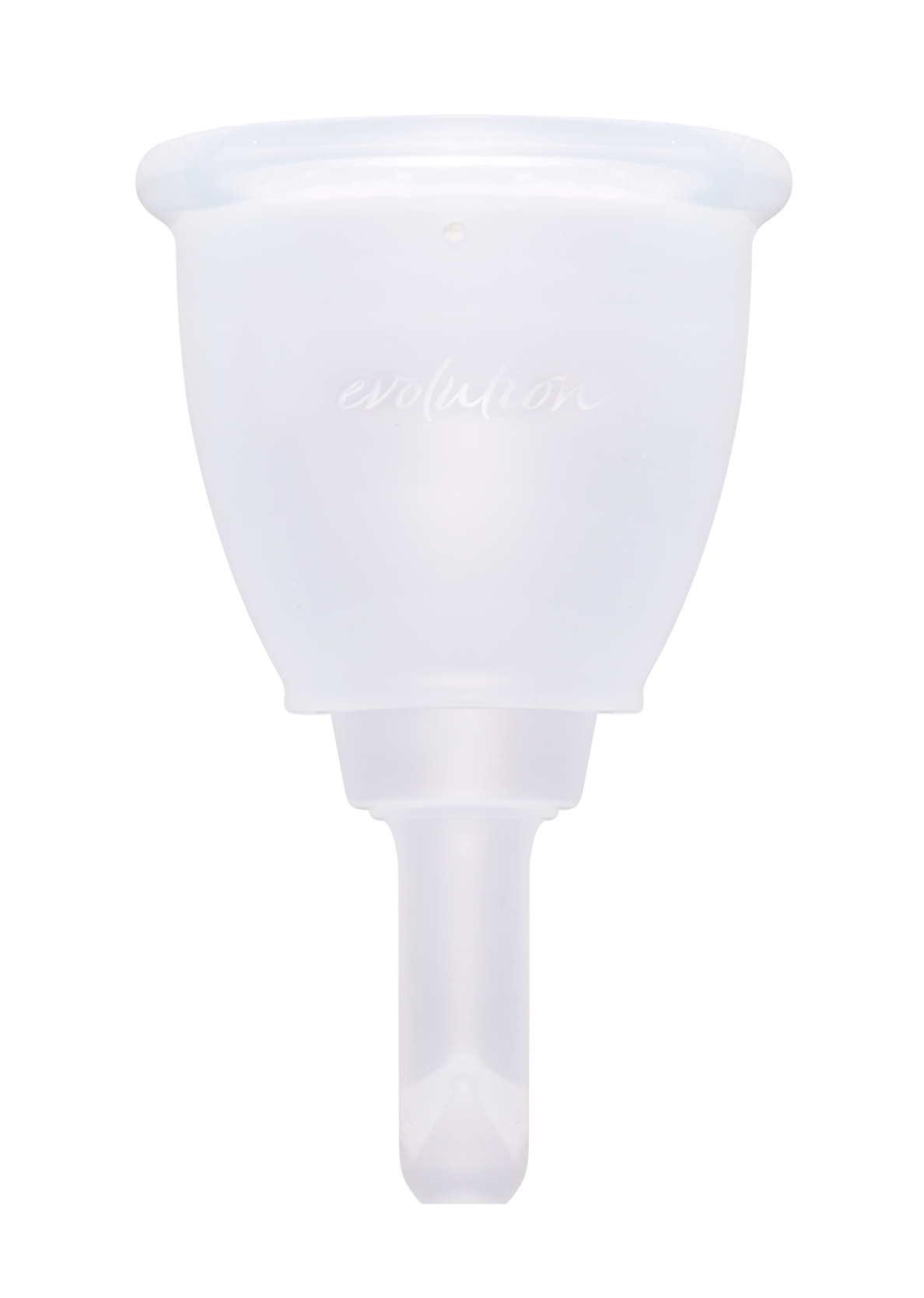 Which size is right for you?
1. Small size

suitable for women of 30 years of age and younger, women who did not give birth naturally and women who gave birth through C-section.


2. Large size


for women who gave birth naturally or are 30 years or wiser.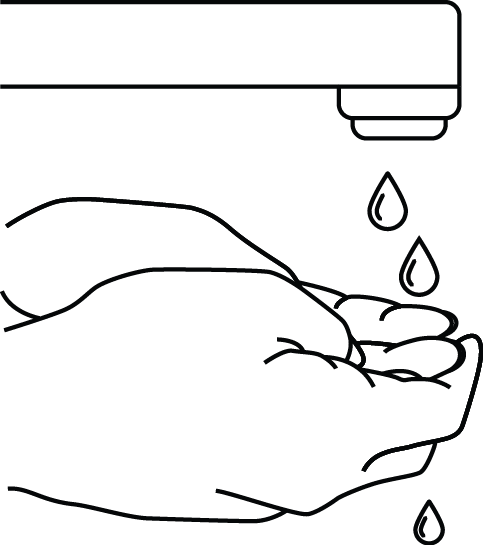 Wash your hand with soap
Washing hands protects your health every time you want to use it.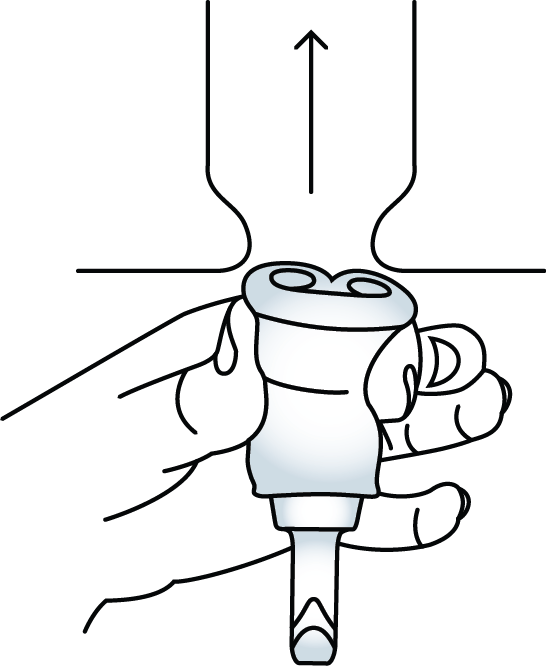 Insert the cup
Relax your pelvic muscles to insert the cup more easily. Make sure the cup is positioned correctly and fully unfolded.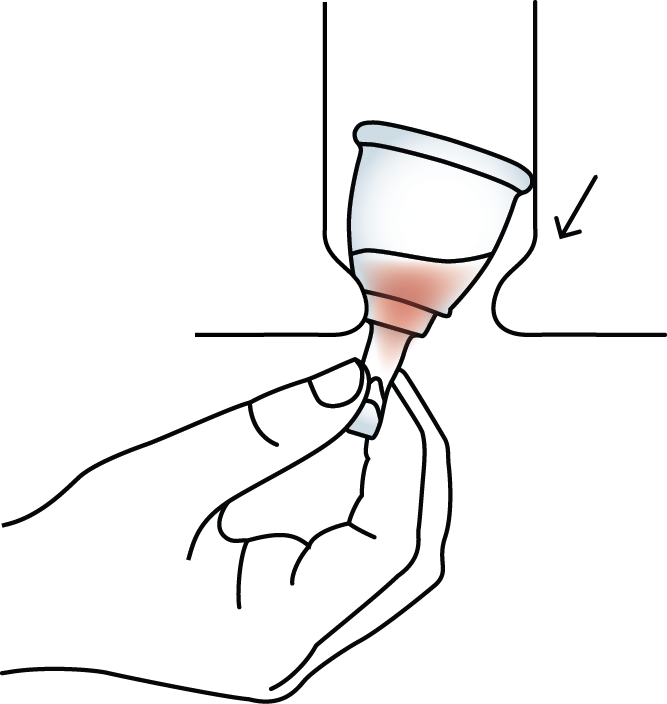 Remove it
Push your pelvic muscles to further move the cup out. Then push the cup aside using one of your fingers. This move will negate the suction and the cup is easy to remove completely.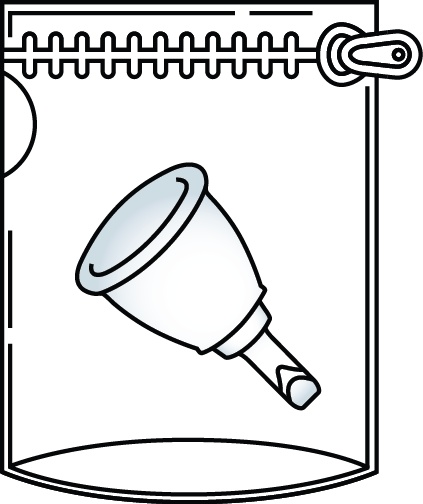 Sterilize the cup
Use the sanitation pouch or boil in water for at least 5 minutes. Do not boil for more than 8 minutes.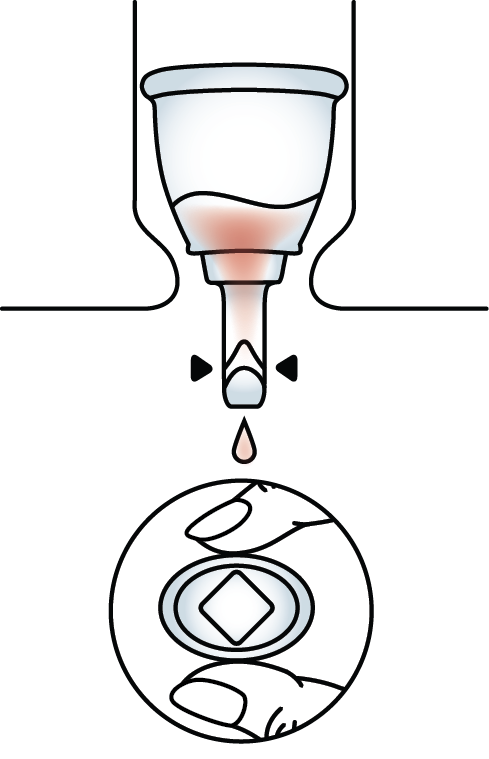 Emptying the cup
Just pull out the stem approximately 1 cm. Gently pushed two small humps and hold until all blood flows out. Gently push the stem back inside.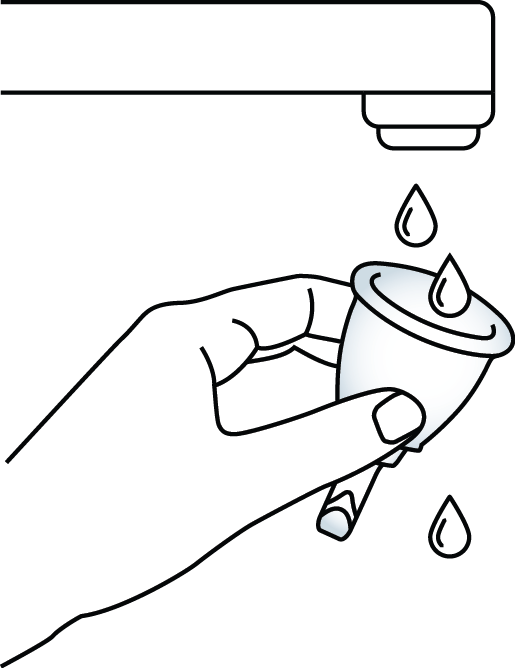 Empty the cup and rinse it
Empty the cup and rinse it thoroughly with water. And that's it! The cup is ready for the next insertion.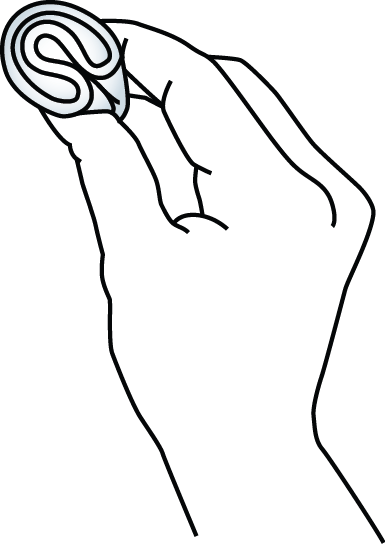 Folding the cup
Rinse the cup in water and fold it. The two most common ways to fold the cup are described in the instruction manual in detail.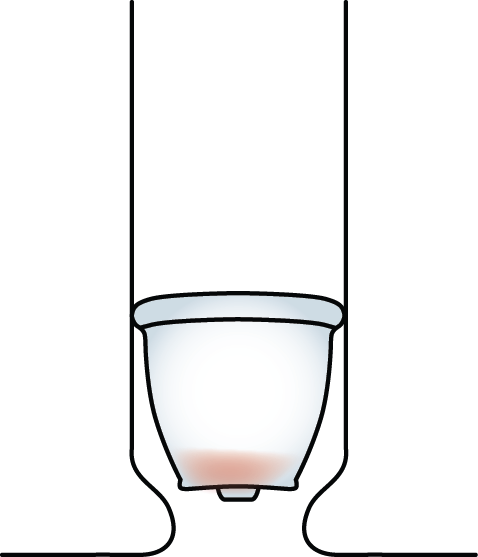 Emptying frequency
We recommend emptying the cup several times a day. It is necessary to remove and wash the cup with water every 12 hours before you continue to use it.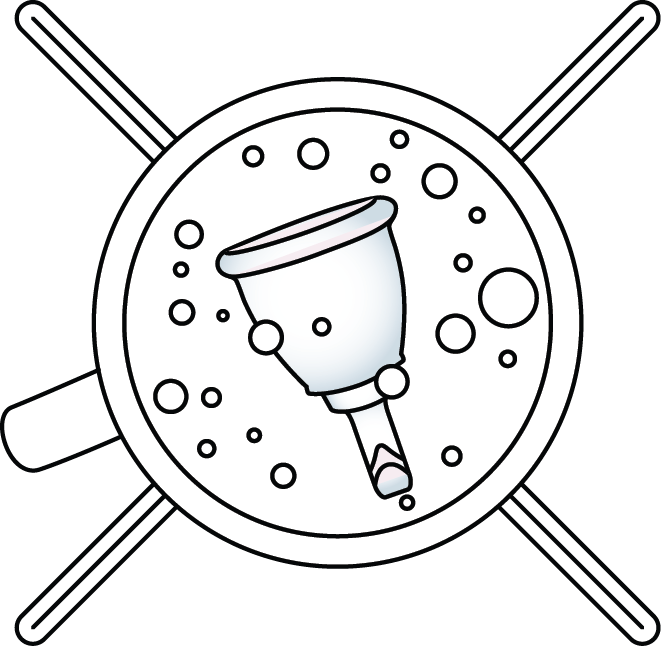 After your period
Rinse the cup thoroughly with water and either steam it in the microwave or boil it a little bit. When the cup is sterilized, store it safely in its linen bag.
"The medical-grade silicone used
complies with both USP Class VI.
and European certification ISO 10993. Material is also certified as material for short term medical implants."
SGS S.A., an independent testing and certification company
"No harmful microorganism was detected. Menstrual cup LUNACUP evolution was found in accordance with set criteria."