MENSTRUAL cup LUNACUP
 
Make your period as comfortable as possible.
Discover a feminine hygiene product
friendly to your body and the environment.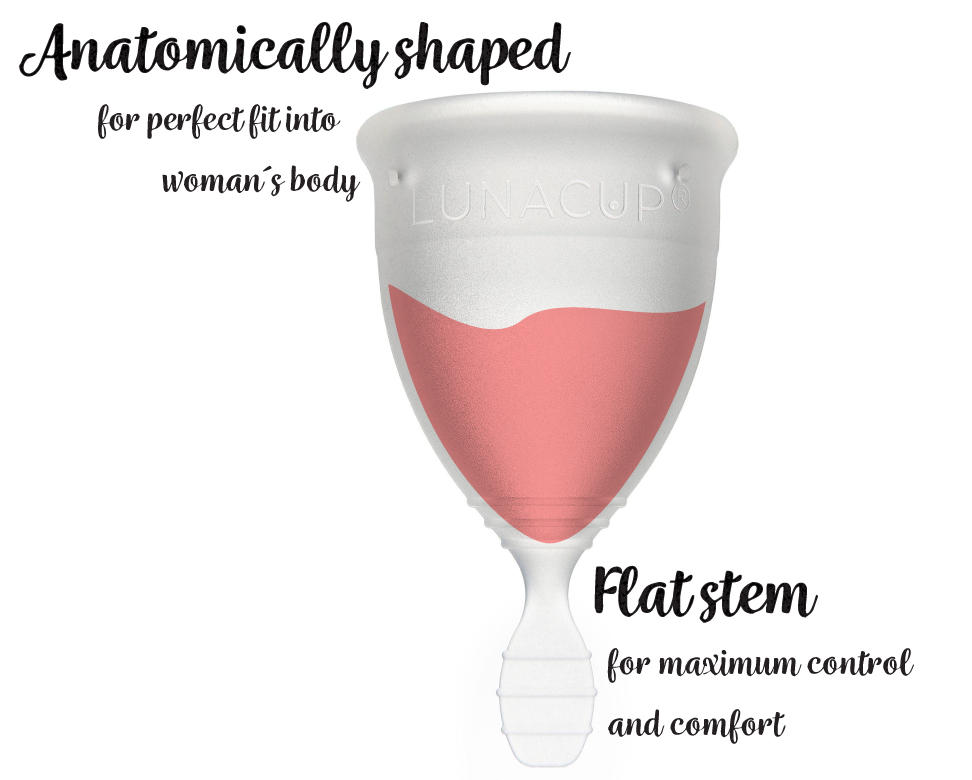 BENEFITS OF USING A MENSTRUAL CUP
The cup is made of medical-grade silicone.
The cup does not impact the balance of your body.
Antibacterial and eco-friendly. Made in Czech Republic.